We're doing
things differently.
We work with small to medium-sized businesses for a variety of reasons. The biggest one is that we just enjoy talking with other small business owners. We feel the same way about our company. We don't aim to be a massive agency with hundreds of employees. There's nothing inherently wrong with wanting to be a large agency. It's just not something we're interested in.
Hopefully, you know by now that we don't have a single sales rep working for us.
When you schedule a Discovery Call with RicketyRoo, you're going to speak with Blake, the owner. Blake enjoys talking to each client to understand exactly what they are looking for and see if RicketyRoo is a good fit.
Blake makes it a point to be on most client calls, especially when the strategy is involved. He's involved in every strategy we recommend for a client. The way we work is different than most other local SEO agencies out there.
Our Transparency Process Includes:
Initial onboarding call – We have a lot of questions and information we need from you
Monthly call – Go over results for that month, outline what we are doing the next month, and send a follow-up email after the call
Task completion email – This is my favorite. It's important to know what the heck you're paying for. During the monthly call, we'll go over all the work that was completed the month prior and include it in the follow-up email.
Google Drive – All work is available to view via a Google Drive shared folder. It contains all logins, reports, content, link reports, etc.

Our Story
One of the first questions people ask me when they hear the company name is "What does RicketyRoo do?" After I answer, they usually ask "How did you come up with the name?"
Hint: It's not about Kangaroos.
Prior to founding RicketyRoo, I worked for an agency.
For a year I was a Production Manager, and then the last 9 months or so I ran the pay per click division. The primary means of getting new clients was telemarketing.
The agency had 50+ telemarketers "dialing for dollars" each and every day. Even though we had a compliance department, sales reps would make promises that the agency could not deliver.
Clients were dropping like flies, and sales reps still collected a commission on the initial sale. The agency started doing layoffs to stay afloat. A few of my friends/co-workers got laid off; and they were pissed.
A group of us were out later that week, and among the emotionally-charged discussions about what had happened, I threw it out there that we could start our own company.
After some discussion… the idea had legs.
We started to discuss the idea of starting our own company and what we would call it – RicketyRoo just popped into my head, so I put it out there.
Everyone looked at me confused, then they are started to talk about how great of a name it was. I bought the domain name that night.
We never formed the company, over the weekend they all started to look for jobs, and I went back to work that Monday.
3-4 months later, I decided to go out on my own, and since I already had the domain name, I hit the ground running and haven't looked back since.
When you read RicketyRoo, you can't tell what we actually do, but it's a great conversation starter.
It also puts a smile on people's faces. Admit it, when you read the name there is a slight curiosity and a dash of fun to it, and you want to know more.
It's both an equal conversation starter and part of who we are; we like to have fun, and we tend to express that.
If you're looking for someone very serious in a suit and tie, we aren't going to be a good fit for your needs.
We strive to bring the best results to our customers, a truly delightful experience all along the way.
Our clients appreciate the level of transparency we give them.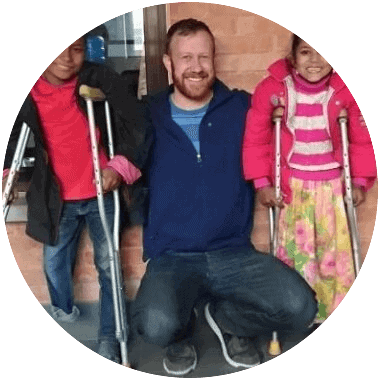 RicketyRoo has been a great company to work with! Our past experiences with SEO companies involved locking into 12-month contracts with the agency doing a lot of technical busy work in the first month and then seemingly coasting for the next 11. Until working with Rickety Roo, we were never really sure if the SEO "experts" really knew what they were doing and if they were keeping up with the ever-changing SEO landscape. We interviewed several SEO agencies before deciding to work with RicketyRoo. Within 15 minutes of our introduction call, Blake was walking us through many of the technical issues with our site as well as several offsite strategies that our past SEO consultants had failed to take advantage of. Working with Rickety Roo has been a great experience. In addition to seeing the results of Rickety Roo's work first hand, the fact that Blake is a Local Search Ranking Factors contributor and is mentioned in several Moz experts panels gives me a lot of assurance that he knows what he is talking about and is helping us take advantage of the latest local SEO knowledge.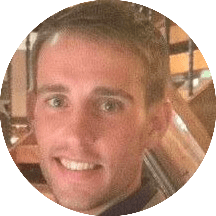 Where do I begin? It's all so incredibly perfect! I have worked with quite a few people in this industry, one of them supposedly one of the biggest names in the SEO game, but no one has even come close to matching the knowledge and professionalism of Blake and his team at RicketyRoo.
Having a bunch of different service locations in varying markets across the US and Canada makes it difficult work of developing plans that are effective across the board but the plan they have put into motion is genius and working SO WELL!
Beyond the obvious knowledge of SEO and implementation strategies, the communication is as good as I've ever had with anyone. They are also EAGER to see results in your business and genuinely give a shit.
I cannot recommend RicketyRoo enough! Really, you can't go wrong here!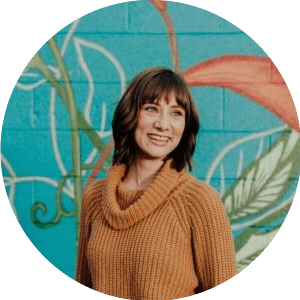 We had been searching for someone to assist us with our SEO for about a year. A few common things that I found out was most people try to sell you and most people don't know what they're talking about. I was referred to RicketyRoo by a friend and was amazed how knowledgeable they were and unlike others, they weren't aggressively trying to sell me. Instead, they educated us and helped us grow our business.  We have learned a lot since we met with Blake and it has been over a year since we've worked together. They have ranked our site high on Google locally which has helped us get more leads. I am happy to work with RicketyRoo and highly recommend them to everyone I meet.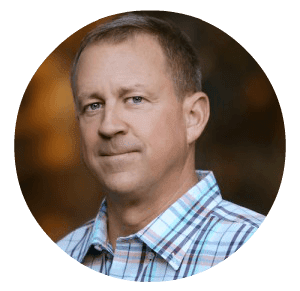 Through developing my professional services website RicketyRoo showed me that they have a knack for capturing the essence of a brand message. They listened intently to my vision, ideas and core values and combined them into a final product that clearly portrayed my objectives. RicketyRoo is a solid company who you can trust to give 100% on any project they take on.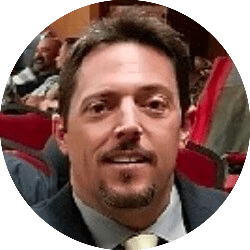 I have been using Blake for years and couldn't be happier! He has rebuilt my website and fine-tuned everything along the way. He's never tried to up sell me or push anything on me that would only benefit him. Anytime I have a question or concern he's always very prompt to respond and resolve any issues. I highly recommend Blake and his team at RicketyRoo.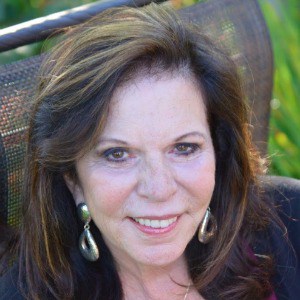 Blake Denman is simply the most knowledgeable, ethical and caring PPC expert you will ever find. He will always take stellar care of his clients and go the extra mile. I am so lucky to have him as my PPC consultant!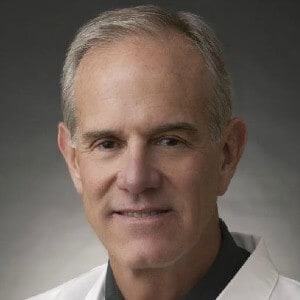 I've been working with Blake and RicketyRoo for several years. He and his staff have made consistent progress in my climb up the search ladder. They contact me monthly with progress reports and to schedule one to one talks on what they are doing and their plans for the following month.
I appreciate their eye for detail and their knowledge of a world I know nothing about.
Thanks!
Want
Results?
Lets talk.
Let's talk about what you need and how a partnership with us will hit your goals. Arrange a call using the form below and we'll be in touch soon.